Each group of university/high school students receives theoretical and practical training. During the practical hours, students work with and mentor school-children. Together, as a team, they design and implement community projects. The cycle is divided in six areas of theoretical and practical training:
Planning community projects
Leadership, initiative and entrepreneurship
Interactive social skills, communication skills, constructive criticism and active listening
Belonging and collective/personal responsibility
Cooperation, team work and trust building
Voluntarism and executing community projects
Teamwork lies at the heart of Sanad's training s. Through our work we promote higher education, social initiatives, and a strong sense of belonging and volunteerism.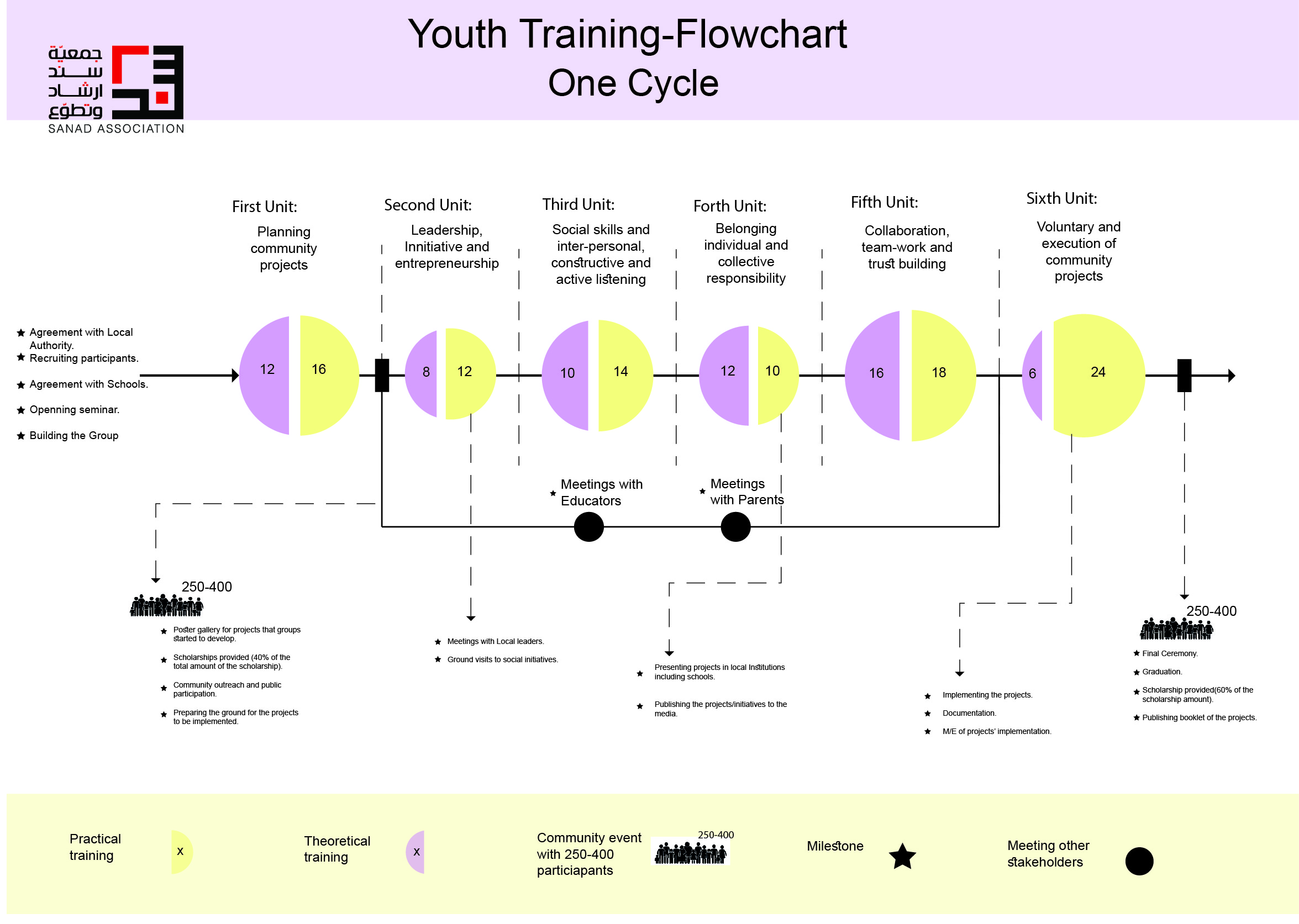 ​